It's time for a beauty bloom! Facial cleansing, scrub, mud therapy, draining massages and all you need for a remise en forme!
Spring is the best time to gently prepare the body for its natural awakening ahead of Summer.
Take care of your skin with moisturizing, purifying, illuminating and slimming treatments: here are our best offers to give yourself a complete restyling program for face and body, not forgetting wellness.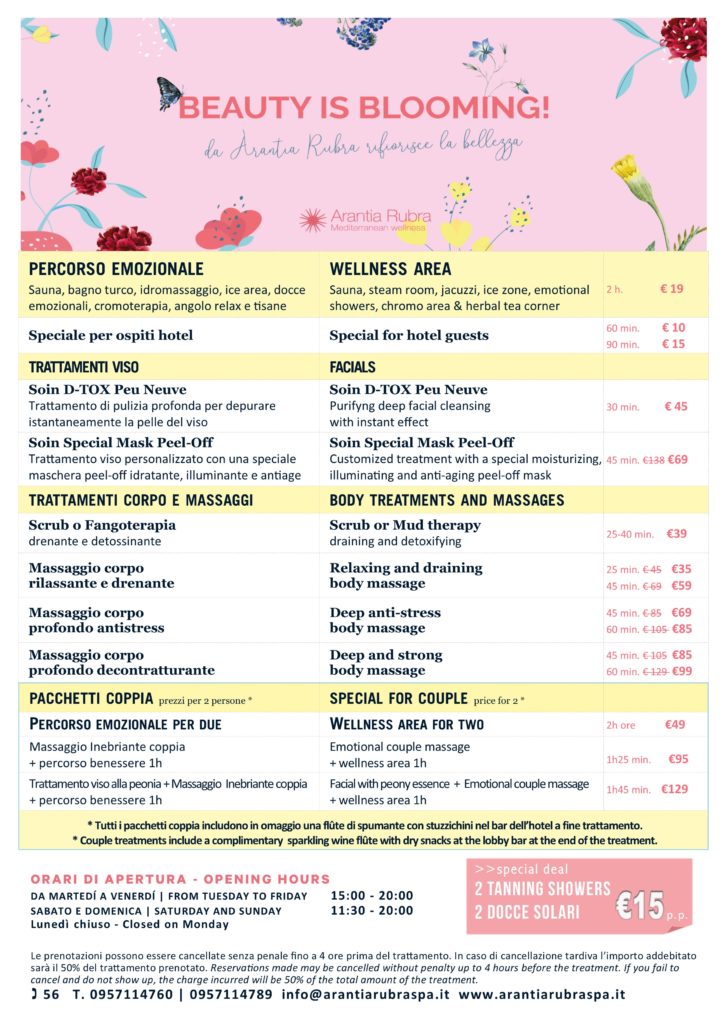 Reservation  info@arantiarubraspa.it | Tel +39 0957114760 | +39 0957114789